Austin Bible Institute is an online institution of  Christian Higher Education that prepares Christians for a lifetime of service. It provides training to students who feel called into full-time ministry or who simply want to grow in their relationship with Christ or learn how to interpret and apply the Bible better.
As an online institution, Austin Bible Institute provides students with a rich, practical, Bible-centered education that prepares them for a Christ-like life and ministry regardless of their area of calling.  Some students join ABI to be trained to effectively study God's word, grow spiritually, and experience God in their daily lives in a powerful way while pursuing their God-given area of calling. Others join to get pastoral training, missionary training, orphan care training, and training in many other areas of Christian ministry. The range of training ABI provides is broad and meets the needs of all our students.
Our goal is to produce graduates:
– whose lives are transformed by knowing God deeply.
– who are filled with the Holy Spirit  and have a huge passion for God's glory.
– who are making reproducing disciples and serving the poor ( i.e. the materially, emotionally, socially, and spiritually poor).
– and who are living and dying daily for the glory of God.
To put it differently, Austin Bible Institute helps students ignite their passion for serving God in their area of calling.
ABI is designed:
1) to exhort, train, and equip Christians to grow in their area of interest or calling. That is Mastery of something they care about.
2) to empower them to direct their own lives in submission to the Holy Spirit. That is Autonomy within collaborative relationships in community with other Christians.
3) to encourage them to give their lives to serve a cause that is greater than themselves. That is Purpose.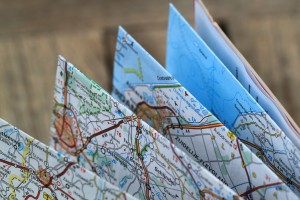 We remember these goals as MAP. So we often say, we want to help christians MAP and direct their own futures and partner as equals with others who have the same passion to achieve their common goal of fulfilling their God-given purpose and pursuing any vocation that God calls them to.
Everything we do at Austin Bible Institute is motivated by our belief that every Christian is a minister and deserves to be fully equipped for the work of ministry regardless of their area of calling. For some, preparation for ministry may be by taking a few classes through ABI so that you can dig deeper into God's word. For others, it is taking one of ABI's Bachelor's or Master's degree programs.
We believe that even though we are all ministers, we are called to different areas of ministry. Some are called to be teachers, pilots, nurses, bankers, and farmers. Others are called to be clerks, grocery store workers, marketers, stay-at-home moms, pastors, missionaries, etc. Regardless of your area of calling, ABI has something that will help you grow spiritually and do your work of ministry more efficiently.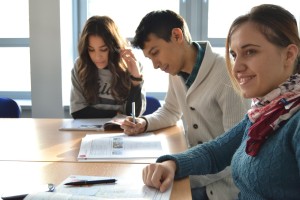 Austin Bible Institute is an independent Christian institution and is not affiliated with a particular denomination. Our faculty and students come from a variety of denominational and non-denominational backgrounds. We encourage this diversity and believe it enhances the effectiveness of the body of Christ.